ELECTRIC CAR CHARGING POINTS FOR BUSINESS

Leading Innovators in Commercial Installations
Do You Have a Car Charging Installation Project We Can Help With?
Get in Quote
Boost Your Environmental Credentials
For businesses providing company cars to employees, electric vehicles are an attractive option. Not only do they help demonstrate your environmental credentials to clients and shareholders, they are also cheaper to run and allow employees to make substantial savings on tax. Currently the benefit in kind (BIK) rate for electric vehicles is 9%, compared with 20% plus for some vehicles. For companies, the charge units themselves are inexpensive to run and require very little servicing. We can provide full consultancy, installation and maintenance services for any size of commercial or office premises, as well as install charge units at employees' homes. We can also provide smart meters tracking the amount of electricity your team use to charge their vehicles at home and at work, plus monthly, quarterly or yearly reports to allow you to reimburse employees for their travel costs. Get in touch to discuss what we can provide for your business.
Our Installation Areas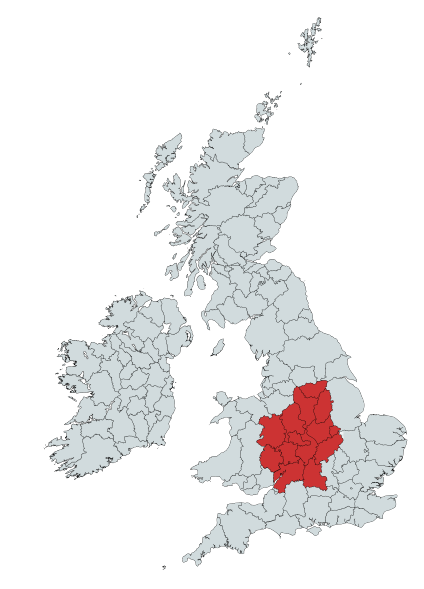 A System That Best Suits Your Needs
As an increasing percentage of the country switch to hybrid and electrical vehicles, charging stations are becoming a key consideration for new builds. They are already a planning requirement in London, with the Electric Vehicle Delivery Plan stating that all new developments with five parking spaces or more must equip 20% of those spaces with electric car charging points. Other areas of the UK could soon follow suit, and as more and more drivers adopt the technology, the demand for a better charging infrastructure will be greater. And it's not just for new builds, either. You might be refurbishing a shopping centre, office space or suite of apartments, and want to make the building as attractive as possible to end users.
22kW chargers installed in underground car park
In this relatively young industry, many developers and planners will approach the manufacturers of charging systems direct, meaning they're not necessarily going to be sold the most appropriate or cost-effective option. We work differently – as consultants, we work independently of any manufacturer and are free to recommend the system that best suits your needs. We understand your need to keep costs lean and can demonstrate how the right system will function as a long-term investment. There are several ways you can recover the costs of the installation – for example by charging customers more to buy a parking space with a charger unit, or by using the units to feature advertising. We can show you the revenue that can be generated by retaining ownership of the unit, as well as indirect revenue streams – such as giving free charging to customers reaching a certain spending threshold
Unrivalled Expertise
As city centre air quality targets tighten, more and more bus operators are looking towards low carbon transport to ensure these targets are met. Over recent years, bus manufacturers have introduced new ranges of hybrid and full electric vehicles to match the increase in demand from clients. Today Optare, BYD, Volvo and Yutong electric buses can be found operating across cities in the UK and Europe.
The installation of charging infrastructure for these vehicles requires in depth planning and a specialist team. A typical project will require involvement from the following parties: network operator, civils contractor, project consultant, HV & LV electrical works, traffic management, hardware supplier, energy provider, bus operator, electrical engineer and end client.
6
EV Charging Solutions have undertaken numerous projects for Nottingham City Council at their bus depots. This included site design and planning, DNO liaison, hardware installation, equipment removal, storage and refit, annual maintenance, inspection and testing and emergency call out cover.
Testimonials
"EV Charging Solutions installed x3 charging units for our site. Very competitive compared to other companies looked at. During the project and the after the commissioning the service that followed has been faultless from Chris and his team."
Our Clients
Just some of our satisfied clients.
Send us your contact details and we will get back to you as soon as possible.