EV HOME CHARGER INSTALLATION
Accredited Installer
We are accredited by the Office of Zero Emission Vehicles (OZEV) to access the Electric Vehicle Homecharge Scheme funding.
4 Hour Turnaround
All applications are assessed within 4 hours and we aim to install within 2 weeks of approval.
Experienced Professionals
We have over 5 years' experience, so you can be assured a quality installation by knowledgeable professionals.
Regional Experts
Our regional engineers operate within a maximum 30 mile radius of their base.
Are you eligible?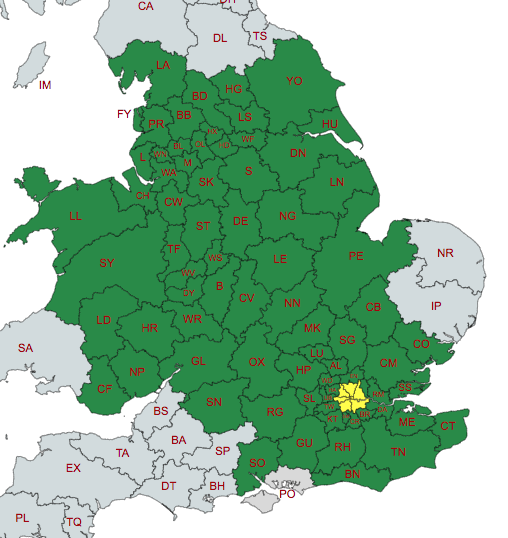 EV Charging Solutions install charging points all across the Midlands and beyond. If your property is in the area indicated on this map, it is eligible for our installation service.
You need to be the homeowner or have permission from your landlord in order to have a charging point installed. You also need access to legal off-street parking.
If you need more information on eligibility, give us a call today.
About the OZEV grant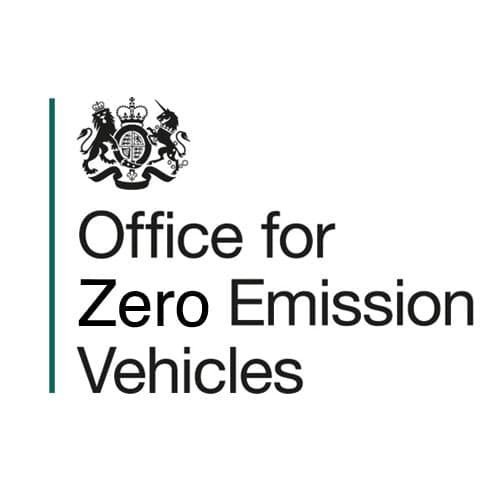 With this government grant you can save up to £350 on your home installation.
The government is keen to encourage drivers to switch to electric and hybrid vehicles in order to meet emissions goals, so they are offering a grant to those who want to install a domestic charging point.
Only OZEV-approved installers are able to pass on this saving, and we will apply on your behalf when you book an installation with us.
Check your eligibility
Please fill in the form to know if you're eligible for the OZEV grant!
| Features | WallBox Pulsar Plus | SyncEV | Zappi | EaseeOne |
| --- | --- | --- | --- | --- |
| Power (Kw) | 7kw & 22kw | 7kw | 7kw & 22kw | 7kw & 22kw |
| Size (H+W+D) | 166 x 163 x 82mm | 187 x 122 x 90mm | 439 x 282 x 122mm | 256 x 193 x 106mm |
| Type 1 / Type 2 | Both available | N/A | Type 2 | N/A |
| Tethered / Untethered | Tethered | Untethered | Tethered / Untethered | Untethered |
| Cable length | 4.8m | N/A | 6.5m | N/A |
| Management | App | App | App | App |
| Locking facility | Yes | Yes | Yes | Yes |
| Solar connectivity | No | Coming Soon | Yes | No |
| Colour | Black & White | Black & White | Black & White | Black, White, Red, Anthracite & Dark Blue |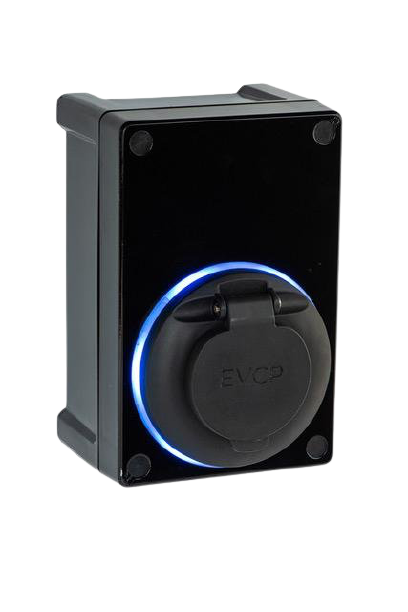 SyncEV
£649 Untethered
Available in white or black
Compact neat design
3G as optional extra, with wifi & ethernet as standard
Dynamic load management *Addition cost
Smart grid enabled
Smart App
Scheduled start times
British made
Zappi
£775 untethered, £795 tethered
3 charging modes
Boost function keeps battery at min. charge level
Available in 7kW
LED screen
6A to 32A variable charging
Smart wifi connected
Dynamic load balancing
Free app that allows you to monitor energy usage
British made
Can charge your EV using 100% FREE energy generated from your Solar PV
Easee
Price £749
Available in 7 and 22kW
Choice of colours – red white blue grey and black
Integrated 4G with free subscription included for life
Compact light weight charger 1.5kg
Free app allows energy monitoring and charge scheduling
Load management of up to 3 home chargers
RFID reader for additional security
Designed and built in Norway
Wallbox
Price £699
Tethered type 2 only
Available in 7 and 22kW versions
Connection via wifi and Bluetooth
Fee app allows energy use to be monitored and unit to be locked
Compact neat design
Available in white or black
Designed and built in Spain
Download our app
One of the easiest ways to book your installation is through our mobile app. Sign up for an account and track your installation process from initial enquiry to completion.
Choose an installation date that suits you and update your booking any time.
Easily upload images of your installation point.
Monitor the progress of your installer as soon as they accept your booking.
Contact your installer directly via instant message.